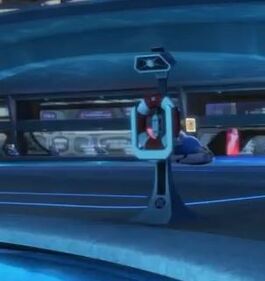 The robotic lifeguard is a built-in robot that serves the purpose of guarding lives and many are seen on the Lido Deck.
One is damaged after John splashed water on it to tell it to shut up when it was closing time. Some of the passengers are seen sliding past one of these robots when the Axiom is tipped by AUTO.
Ad blocker interference detected!
Wikia is a free-to-use site that makes money from advertising. We have a modified experience for viewers using ad blockers

Wikia is not accessible if you've made further modifications. Remove the custom ad blocker rule(s) and the page will load as expected.